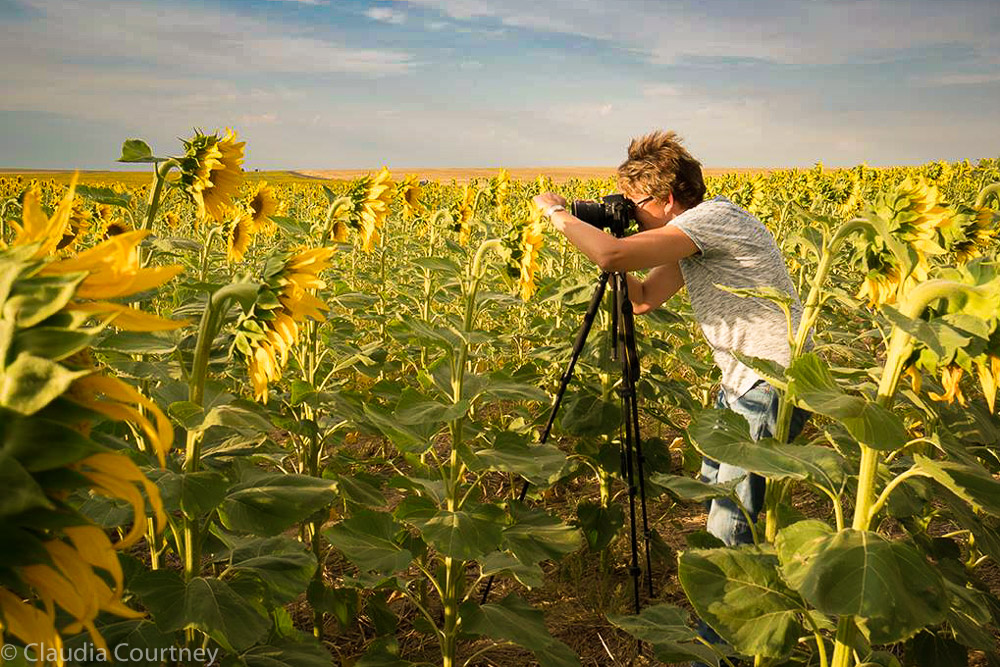 Joyful Journeys
For me photography has always been about the journey. From the time I was little with my first Kodak Instamatic, I would wander the neighborhood looking for compelling subject matter to fill my frame. That still holds true today. I have lived in Colorado for the past 34 years and can't think of a better place to live for landscape photography. The wildlife and landscape photo opportunities are bountiful and ever changing. I love the way light plays off of the leaves and water droplets in the early morning, the beautiful golden light that kisses everything it touches just after sunrise, and the beautiful palate of colors in a sunset or a rainbow. I have the opportunity to see eagles, owls, deer, big horn sheep, and bison right here in my local area. Mother Nature never fails to thrill me.
After retiring from a wonderful career as an elementary school teacher, I picked up my camera once again. It's magic for me every time. I love being outside hiking, wandering the back roads, or just sitting and resting my body, taking the time to let my eyes fall on the scenes around me. In the last 5 years I have been developing my artistic eye and focusing on seeing the little nuances around me. I find myself watching the light shift, noticing color and textures, and wildlife moving in the early morning. I have been practicing slowing down and really taking in the scene for a little while before I bring the camera to my eye. I hope the viewers of my photos feel the emotion and beauty that stirs my soul as I compose each picture.
Thank you for visiting my site.
Claudia